Teaching the Sustainable Development Goals (SDGs)
Aligning Nursing Courses with Global Sustainability Goals
The LAU Alice Ramez Chagoury School of Nursing – ARCSON is committed to continuously improving the integration of the SDGs into its nursing curriculum. This commitment is aimed at supporting the worldwide endeavor to achieve the SDGs by the end of the current decade.
Here is an overview of the nursing (NUR) courses at ARCSON and how they relate to each of the SDGs.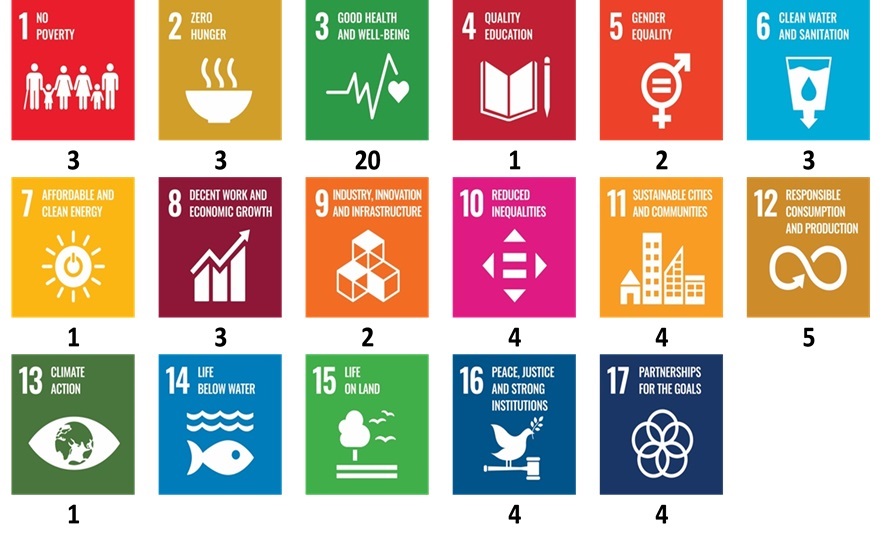 Number of nursing (NUR) courses that relate to each of the SDGs

Apart from nursing courses, the curriculum also encompasses various courses falling under the LAU Liberal Arts and Science Curriculum (LASC). These courses offer a multidisciplinary education, and simultaneously, have connections to the SDGs. Additional details regarding these courses can be accessed through the provided resources here.