Nursing Club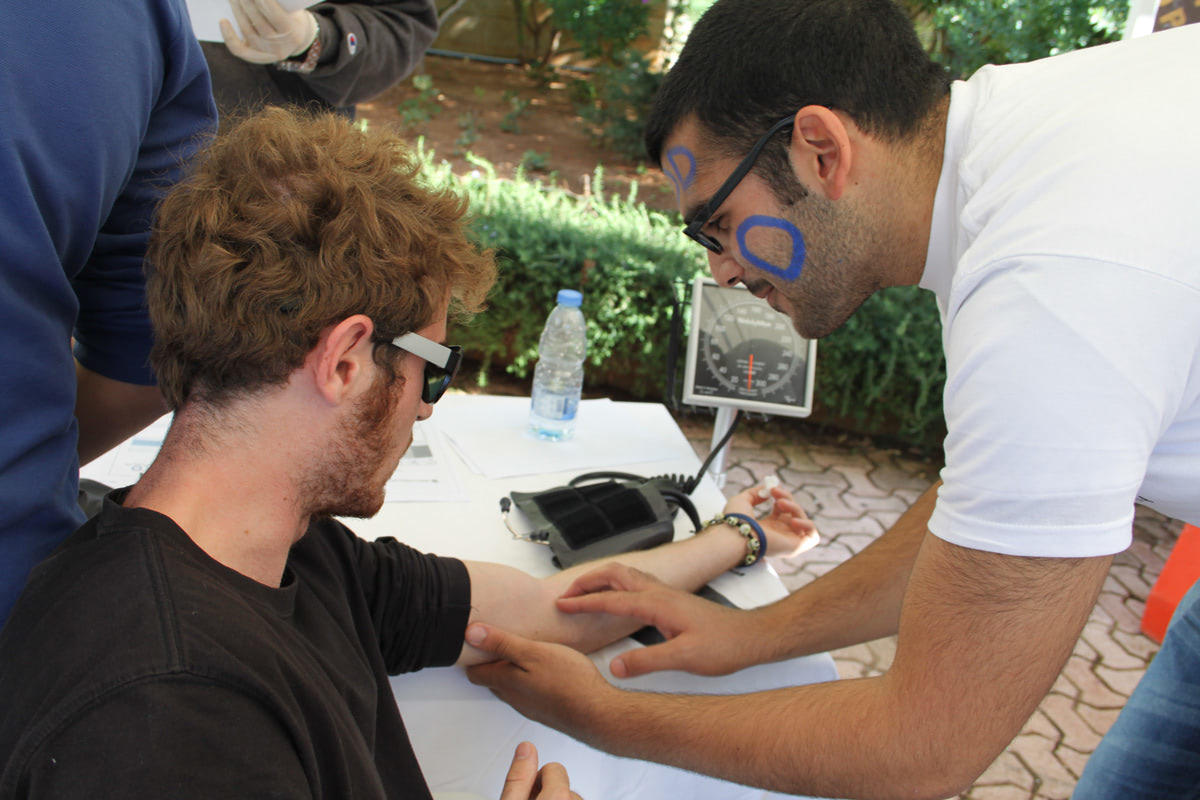 About
The Nursing Club was established during the academic year 2011-2012. The club is committeed to the following objectives:
Organizing health awareness and teaching campaigns.
Teaching Lebanese American Univeristy Students about general and recent health issues.
Introducing the concept of nrusing as a discipline to the Lebanese American University community.
Cooperating with and work alongside the Lebanese American University School of Medicine (SOM), School of Pharmacy (SOP), and Nutrition program student organizations.
Gathering nursing students with mutual goals and shared mission in one setting.
Engaging nursing students in extracurricular activities.
Engaging nursing students in scholarly persuit and advancement through health-related campaigns, seminars, and lectures.
Promoting volunteer work to serve the Lebanese community.
The Nursing Club has been active in events on campus and in the Lebanese community. Some of the organized club activities include the Breast Cancer Awareness Campaign, World Diabetes Day, Welcome to Byblos club activity, and several presentations about Nursing Education.
Members of the Nursing Club Cabinet for the academic year 2019-2020 are:
President: Grace Halawi
Vice President: Jinan Hijazy
Secretary: Larissa Halimeh
Treasurer: Meghety Gudeshian
Faculty Advisor: Ms. Zeina El Jordi